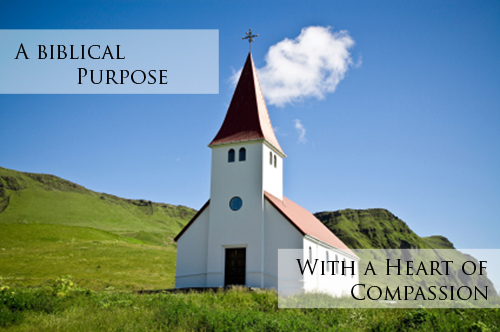 Sierra Hills Baptist Church is an independent, non-charismatic, Baptist church situated in the beautiful Foothills of the Sierra National Forrest. Located on the corner of Lodge & Blackmountain Rd, Sierra Hills Baptist Church is an independent Baptist Church that is fundamental in belief and loving and gracious in its community outreach. Please refer to the What We Believe page for further information on our doctrine and Bible position. The Biblical purpose of Sierra Hills Baptist Church is best stated in the following:
To Inspire

people to develop a heart for God

- Psalm 34

To Include

them in a loving and caring church family - Acts 2:41, Ephesians 2:19

To Instruct

them from God's Word

- Acts 2:42-47

To Involve

them in a ministry that is culturally sensitive and fundamental in Bible Doctrine - 1 Peter 4:10, Ephesians 2:10

To Impact

, as a church family, the foothill area and regions beyond with the Gospel of the Lord Jesus Christ - Matthew 28:18-20, 2 Corinthians 5:19-20
Here at Sierra Hills Baptist Church it is our desire to see each person reach their fullest potential for Jesus Christ.