Devotional for our Growth.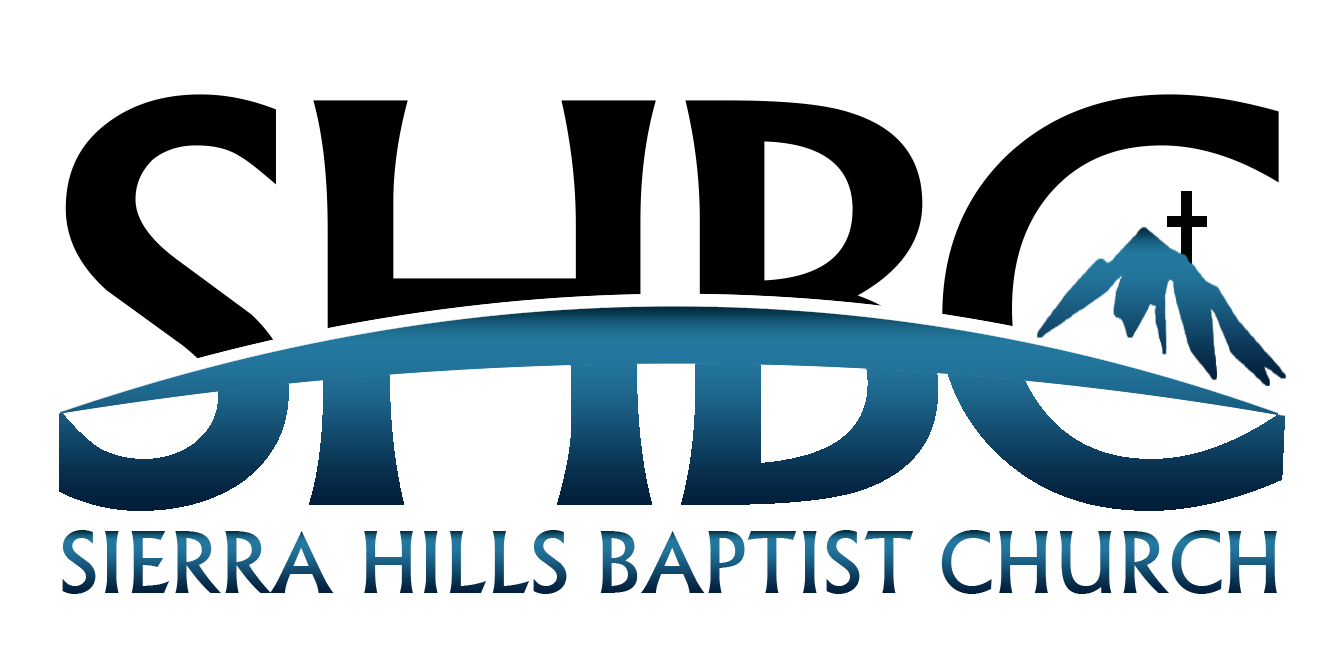 8-10-20
Keep Stirring Up the Fire Within
2 Timothy 1:6 "Wherefore I put thee in remembrance that thou stir up the gift of God, which is in thee by the putting on of my hands."

Paul, the Apostle, was arguably the greatest Christian who ever lived. He was known for his perseverance, love for the ministry, heart for God, and passion for the lost. According to Scripture, a Christian is known by his fruit or what is produced out of his life for God. It is safe to say that Paul's life produced fruit that remained. He had great influence on others and had a discipline to serve God through serving people. One of the products of Paul's ministry, was a man by the name of Timothy. The relationship between Paul Timothy was that of a father to a son. We know this because of Paul's letters to Timothy:
1 Timothy 1:2 "Unto Timothy, my own son in the faith: Grace, mercy, and peace,
from God our Father and Jesus Christ our Lord."
2 Timothy 2:2 "To Timothy my dearly beloved son: Grace, mercy, and peace, from God the Father and Christ Jesus our Lord."
Paul saw Timothy as his son in the faith and he made it a point to encourage him in his journey of faith. It is in Paul's letter that we find one the most famous verses in the Bible, "For God hath not given us the spirit of fear; but of power, and of love, and of a sound mind." This was no ordinary relationship between the brethren. As we know, the first and second epistles to Timothy are known as Paul's prison epistles. Paul penned these bold and persuasive words to Timothy in the midst of his own trial. It is unimaginable what Paul was going through while he was held by Roman captivity. I have personally visited the prison cell that Paul was held captive in. Which is merely a lonely dark hole in the ground. This was the time of Nero's persecution. Christians were being slaughtered and hunted after because of their faith. I can imagine the doubts amongst churches of whether or not it was worth it to press on. The heartache that Timothy must have felt in seeing first-hand, brethren in the faith martyred for the faith.
It is then, that Paul tells Timothy, "Thou therefore, my son, be strong in the grace that is in Christ Jesus." (2 Timothy 2:1) No matter what would take place, Paul understood that only by God's grace would they be able to, "finish (their) course with joy". Even in the midst of uncertainty Paul recognized his great need to rely on Christ alone. As apart of Paul's introduction in 2 Timothy 1:6, he writes to Timothy, "Wherefore I put thee in remembrance that thou stir up the gift of God, which is in thee by the putting on of my hands." Although there can be many other lessons and doctrines learned from the book of Timothy, the theme overall is quite clear. The Greek transliteration of the words "stir up" found in verse six is the word anazōpyréō. This specific word is only found once in the Scriptures. It means to kindle a fire or to stir the fire in the sense of not allowing the fire to burn out. The words "stir up" in the English language is most commonly used to mix something, like "stirring the soup".
Here in 2 Timothy Paul encourages Timothy to kindle the fire of the "gift" of God that was given him. Paul was admonishing Timothy to not let what God had provided and started in him die out. Any good fire comes to a point where the flames become dim and the ash settles, but there are always a few bright red coals buried in the ash that are still burning. It is at that point when we must fuel the fire and stir up the flame to what it once was. Although, the gifts in the New Testament may not be the same gifts today, every Christian is still held responsible for whatever God has blessed them with. It may be a talent, knowledge or a ministry, but whatever God has entrusted us with to bring glory to His name is also our responsibility to keep it aflame.
As Paul said to, "stir up the gift of God" we must not let the fire die out. The application of the theme of Paul's epistle to Timothy is so needful today, to not let the fire die out, but to "stir up the gift of God". In these times of uncertainty it is easier than ever to let your guard down and put your walk with God on cruise control. However, it is vitally important to rekindle your walk with God in these times. Rekindle your zeal and passion for the work of God. Paul was a great man who was certainly used of God, but he was a man of God that never let the flame in his life dim. Will you do the same?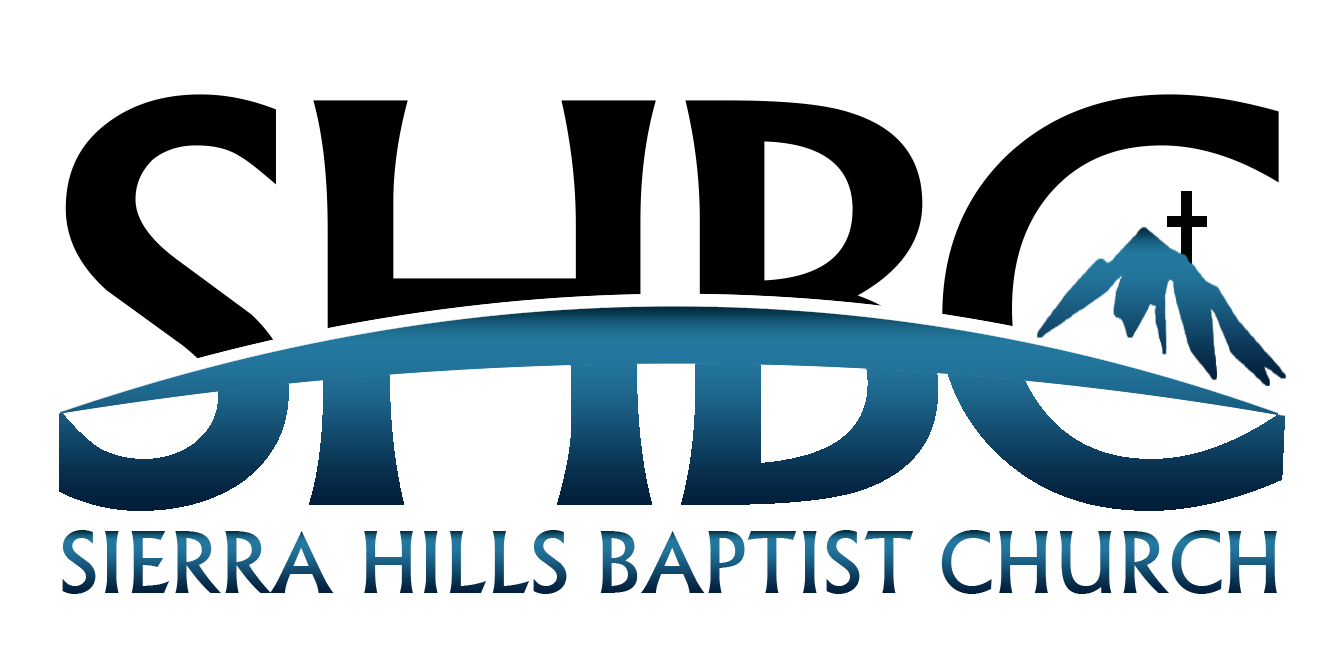 Stretching Your Bands to Make You Better
Luke 22:31
And the Lord said, Simon, Simon, behold, Satan hath desired to have you, that he may sift you as wheat: 22:32 But I have prayed for thee, that thy faith fail not: and when thou art converted, strengthen thy brethren. 22:33 And he said unto him, Lord, I am ready to go with thee, both into prison, and to death.
There is a saying that, "Rubber bands are limp and useless unless they are stretched. So too, are human beings." In this passage, we can see Simon Peter's life being stretched in such a way that every Christian will face at one point or another. This is due to the constant pull from the father of sin, Satan, who will forever have a "desire" for a place in your heart. As Jesus put it, "Satan hath desired to have you..." Hence, the temptation for every Christian to turn back and forget the works of God. The scheme of Satan to ultimately bring us to the slaughter or as Jesus so fitly put it, sifting as wheat. The scythe is a tool used to farm the wheat. One great swipe could literally cut several square feet. The intention of the farmer is to cut the wheat from the lowest point as if to separate it from the roots or the life supply of the plant. Such is the desire of Satan for the Christian still today.
Jesus understood the trial and temptation that Simon Peter was facing. Jesus knew the inward struggle that Peter was dealing with, regardless of Peter's bold statement in verse 33. However, Jesus prayed for Simon, not that the heartache and struggles would go away. Not even that the trial and burden would become easier or for temptation to cease. Jesus prayed that in the midst of his temptation that his, "faith fail not." Christian, the prayer request for Simon Peter is the same prayer request for you today. That even in the midst of this pandemic, that your faith would not fail. That even in the trial you are facing now, your faith in God would not waiver. Why? It is because He is faithful to me, that I must be faithful to Him.
Notice, Jesus's challenge for Peter when he is changed, "When thou art converted, strengthen thy brethren." God desires that you would be used to help others. Satan desires that you would be sifted to no end. There is always somebody that God can use you to reach. We can either be conquered by temptation or victorious in Christ. It is my prayer in this trying time that your faith would fail not and your desire to be used of God would grow exponentially.
JJT. (Jesse Topasna)
Older Post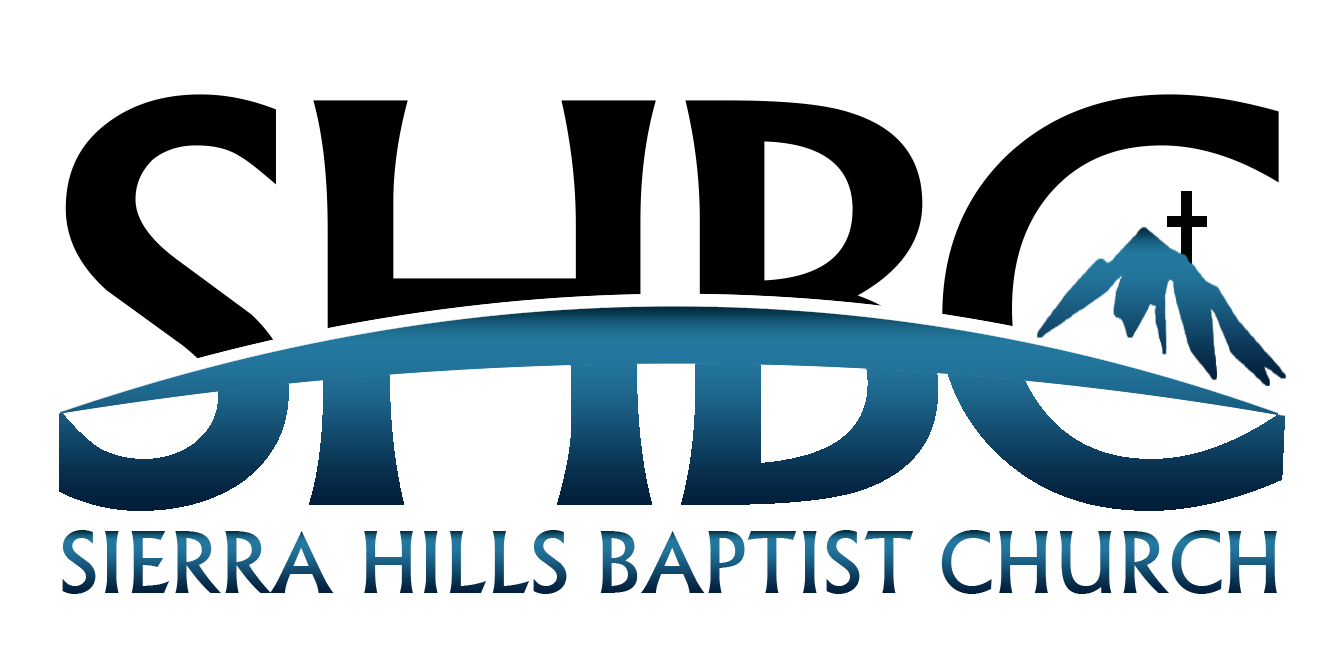 Keep on Serving.
Joshua 12:14
Now therefore give me this mountain, whereof the Lord spake in that day; for thou heardest in that day how the Anakims were there, and that the cities were great and fenced: if so be the Lord will be with me, then I shall be able to drive them out, as the Lord said.
There is no doubt that Caleb was a faithful servant. He showed his faithfulness by fighting the enemies that rose up against the Israelites before the promised land, faithfully spying out the promised land, Continuing patiently while waiting to enter the promised land, and entering the promised land to claim victory for God. Caleb was always there and always faithful.
It would have been very tempting to relax after doing so much for the Lord. He had been faithful and no one would criticize him for "taking it easy" for the rest of his days.
Yet at the time when he could have packed it in Caleb is asking for the mountain that God, through Moses, had given him. He was still wanting to do more for God; to claim another mountain for the Lord!
In America, there is an ever-growing number of retired individuals. According to the Social Security Administration over 54 million retirees, dependents, and survivors are currently collecting social security benefits.
Those individuals living in their "golden years" can fill California with 14 million to spare!
Yet, when it comes to serving God, there is no such things as retirement. Caleb faithfully served the Lord for 85 years with no sign of stopping. May all the "senior saints" live with the same philosophy… "Give me this mountain". With God as your strength, may you make the most of each and every day. No matter how old, let each of us strive to claim our mountain for Jesus Christ.
sjw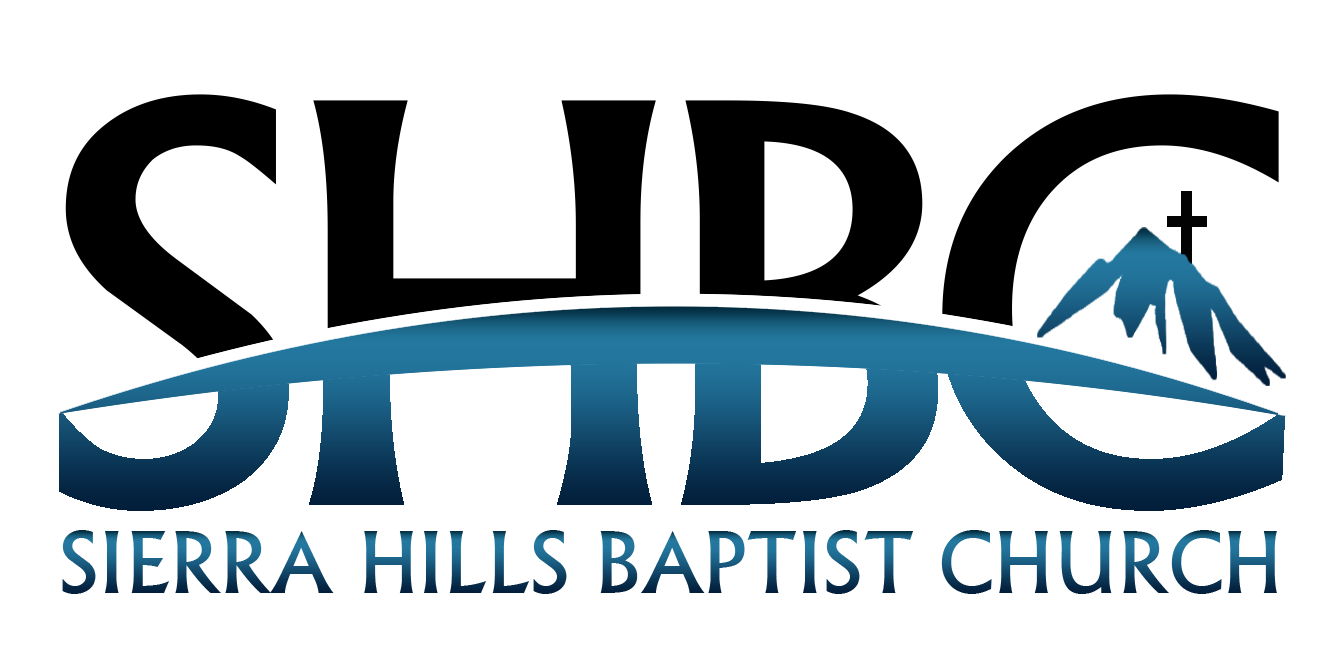 A Merry Heart
Proverbs 17:22
A merry heart doeth good like a medicine: but a broken spirit drieth the bones.
Happiness is the one medicine that has no cost and no side effects. Unlike the world's medicine, happiness is something that all can have, and it does not take a prescription to get in. In a world filled with chaos, stress, and dysfunctionality It is necessary that we find this merry heart.
A 2018 cnn report cited a study that indicated that, "Being happy doesn't just improve the quality of your life. According to a new study, it may increase the quantity of your life as well.
Older people were up to 35% less likely to die during the five-year study if they reported feeling happy, excited, and content on a typical day."
https://www.cnn.com/2011/10/31/health/happiness-linked-longer-life/index.html
Happiness can be found in a simple thought…


"Rest"
R
est in the Lord: Go to the Lord in times of trial and need. He is the one that will give you the rest to restore our strength.
Matthew 11:28 "Come unto me, all ye that labour and are heavy laden, and I will give you rest."
E
mbrace His Salvation. To find the happiness of the Lord we also need to hold onto the salvation that we have been blessed with. This does not mean that we should fear losing our salvation, for that is held in God's power, but that we should let it be held close to us as a source of strength and comfort in a dark world.
Hebrews 10:23 Let us hold fast the profession of our faith without wavering; (for he is faithful that promised;)
S
tay on God. The term stay means to "lean on". It is God that we are to lean upon with our lives. God's promise is that he will give peace to those that "stay" on God.
Isaiah 26:3 Thou wilt keep him in perfect peace, whose mind is stayed on thee: because he trusteth in thee.
T
rust In Him. God calls us to trust Him. This is a call to trust him with all our heart and life. We are to not rely on our own thoughts or devices, but to fully rely on God. When we trust the Lord it allows for our lives to be directed by Him.
Proverbs 3:5-6
5 Trust in the Lord with all thine heart; and lean not unto thine own understanding.
6 In all thy ways acknowledge him, and he shall direct thy paths

By trusting God we will find the happiness and joy of being a Christian. If you are not a Christian, then REST in God. Ask him to forgive your sins and ask him to save your soul. After salvation we must REST in him to find the joy that comes with being in the care of a mighty saviour.
sjw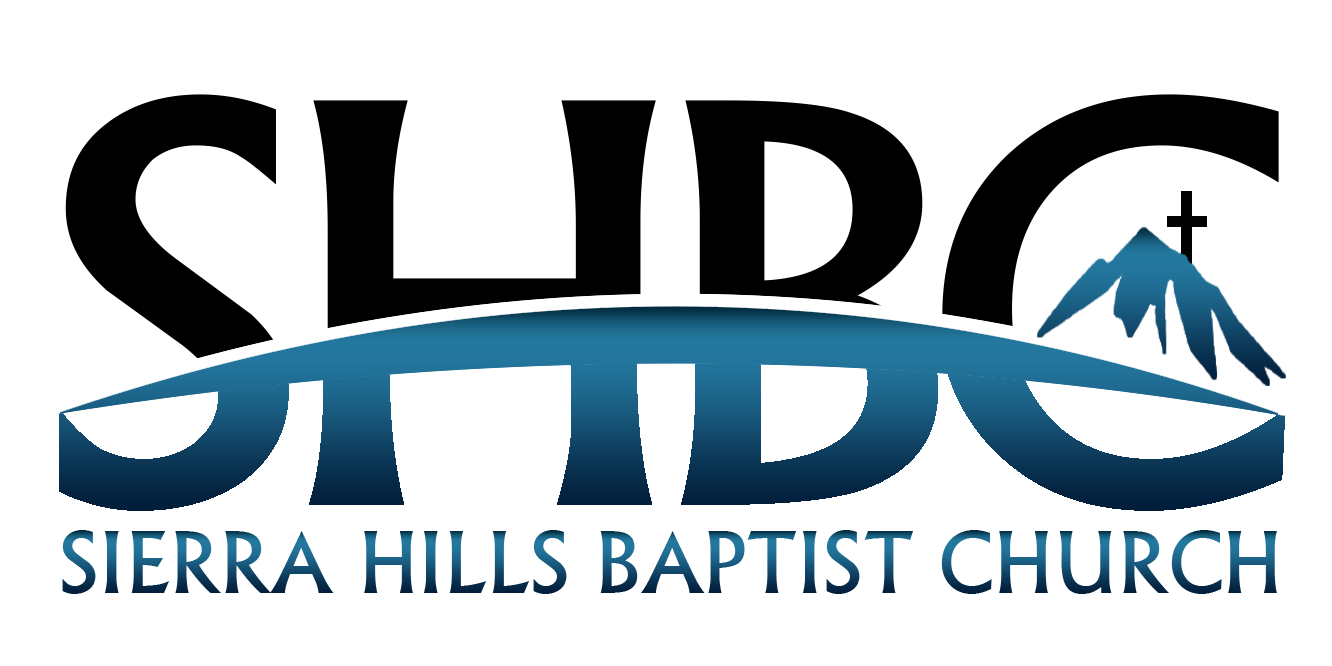 6-2-20
Who are you Listening To?
1 Timothy 1:3-7
3 As I besought thee to abide still at Ephesus, when I went into Macedonia, that thou mightest charge some that they teach no other doctrine,
4 Neither give heed to fables and endless genealogies, which minister questions, rather than godly edifying which is in faith: so do.
5 Now the end of the commandment is charity out of a pure heart, and of a good conscience, and of faith unfeigned:
6 From which some having swerved have turned aside unto vain jangling;
7 Desiring to be teachers of the law; understanding neither what they say, nor whereof they affirm.
Being a child raised in the public school has given some interesting teaching that I later, as a Christian, I had to resolve. It was early on in my Christian walk that I had to reject certain teachings. One specific lesson was that humans evolved from monkeys. This teaching was so embedded in my life that even after years of being saved it was still ingrained in my thinking.
How often do we find ourselves speaking or singing something that we previously heard. Sometimes it may even be years later, but it always seems to come out. Phrases from a T.V. show, music from our childhood, even mannerisms picked up at work or play will find a way of coming out of us.
We might find that we are repeating things that are not even biblical. These can be found through false teachings from our childhood, false lessons from a college class, or distorted doctrines from instructors through entertainment or social media .
Timothy is being taught a lesson on the destructive power of false teachings. Paul is warning Christians that we need to examine what is being taught to us. He clearly notes that some have faltered from the true faith because of teachers that taught, "vain Jangling" messages.
The first protection against false doctrines being implanted in your life would be to check the source. Teachings of false doctrine can be found on the internet, books and magazines, tv/radio broadcast, and in our society at large. As a believer, we must diligently look at our instructors and ensure that they do not fall into the false teacher category. Popularity and a talent for speaking does not mean that they are teaching the truth. Let us look at the content of the message and make sure that our teachers are true to the Word of God.
The second protection is found in reliable sources of good teachings. Timothy had Paul to guide him in truth and instruct. We too need to have those that can help us. The pastor of your local church, spiritual mentors that help you follow God's path, and your own personal study of the Word of God will give you the protection from those that would give false and corrupt messages.
Let us heed the challenge of Paul to guard against those individuals that would pervert the Word of God. As Paul, in his second letter to Timothy said, "Study to shew thyself approved unto God, a workman that needeth not to be ashamed, rightly dividing the word of truth." 2 Timothy 2:15, let us also be able to guard against the false teachings of this world and live victorious for Christ.
sjw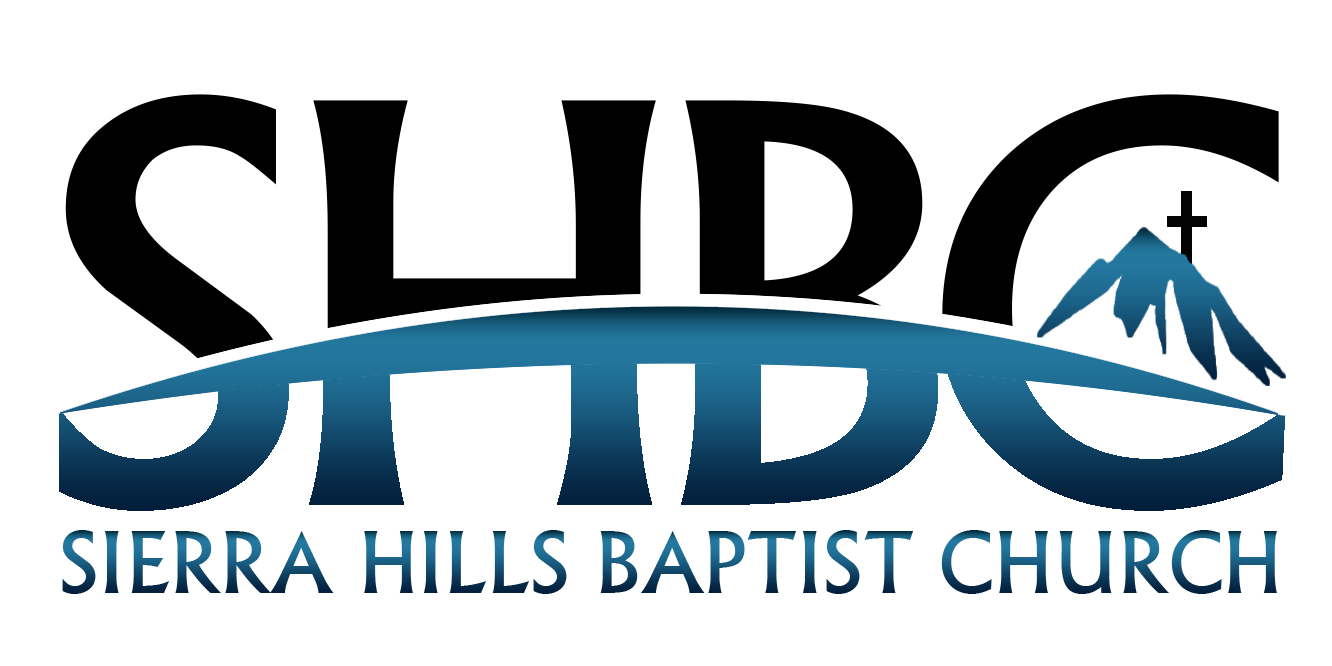 5-28-2020
The Choice is Yours
Joshua 24:14-15
14 Now therefore fear the Lord, and serve him in sincerity and in truth: and put away the gods which your fathers served on the other side of the flood, and in Egypt; and serve ye the Lord.
15 And if it seem evil unto you to serve the Lord, choose you this day whom ye will serve; whether the gods which your fathers served that were on the other side of the flood, or the gods of the Amorites, in whose land ye dwell: but as for me and my house, we will serve the Lord.
Many of the choices we make in life are done without even thinking about it. We may choose the route we take to work or the choice of what to eat or how to spend our day without much thought or care about the impact it might make.
One thing we should never take for granted is the choosing of God. It is the key to salvation, but is also the tool we use to develop and strengthen our relationship with Him.
Joshua was talking to a people that he had served and fought many battles with. These are the people that had witnessed the miracles and saw the handiwork of God in their lives yet, each one was called to make a decision to choose God or the ways of the worldly gods.
The world's gods are those that often offer two snares. One will be found in the comfort of the past. Old religious activities and actions will often keep us from following the true path found in the Bible. The second is found in the excitement of the new. This is the god that is always coming up with a new way to serve or new teachings that fit better into our lifestyle. These also pull away from the Word of God and run parallel with the world's philosophies.
God wants us to reject these two worldly snares and instead choose the Lord. Let us push away the path of the world and instead look to the Word of God. Trust in Him in good days and bad, trials and rest, temptation and peace. It is only then that we can truly win our battles and gain true victory.
SJW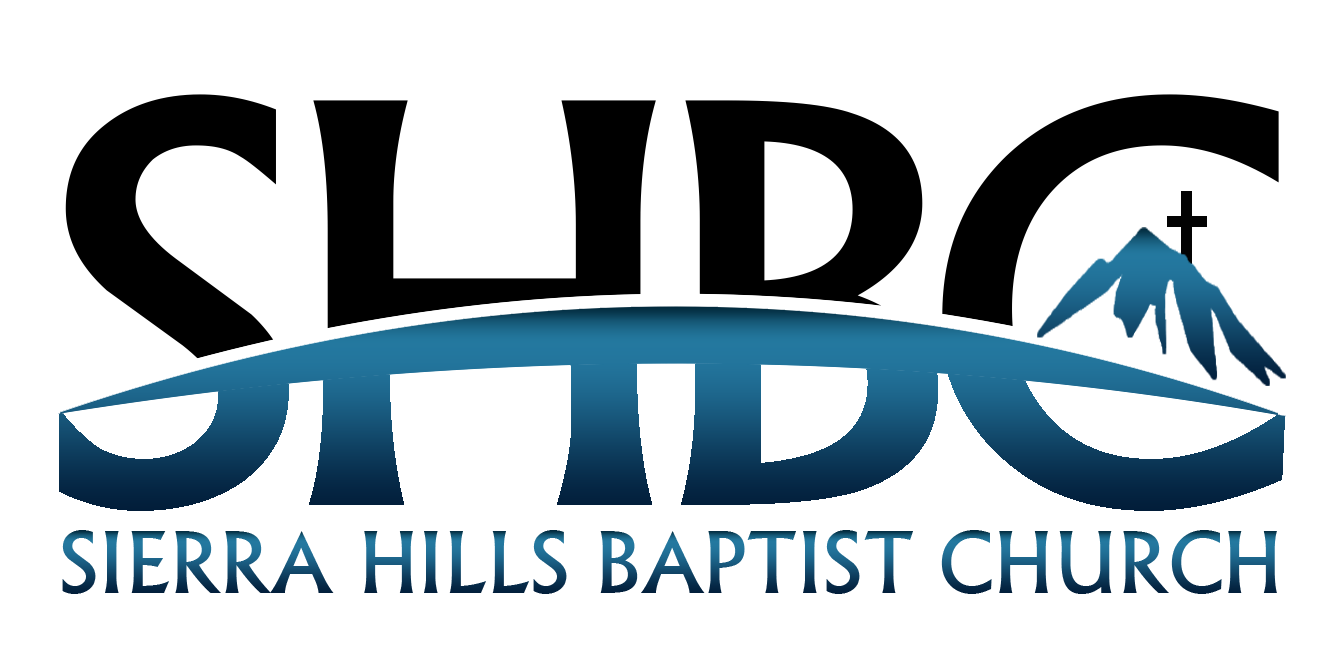 Look to the Lord and Trust
5-26-2020
Psalm 7:1 O Lord my God, in thee do I put my trust: save me from
all them that persecute me, and deliver me:
Trust...we place trust in many different things. It might be that you trusted in your car, only to have it stall as you are driving it. It may be you placed your trust in a friend to pick you up after work, only to have been forgotten. Perhaps your trust was placed in a promise of money to pay a bill only to have it not show up.
Often we will place our trust in things that are not worthy. We will place our trust with the hope that the event will work out, or the problem will be resolved, only to find that we were wrong, and thus, we suffer loss.
We often place our trust in these misplaced areas
The world system and philosophies

Our own self abilities and skills

Chance and "good luck".
In Psalms 7:1 we gain instruction on who we may, with full confidence, place our trust. It is not in the world, self, or luck that we will have the assurances that we need to navigate the waters of life. Instead, we must trust in the Lord.
We can see that God uses an absolute promise. God says that He will save from "ALL" those persecutors. There is no one that will be able to out-do God. There is no one that will be able to fool or foil God. He will save from all
It is also our faith and trust that will garner the help that we need. If we place our trust in the correct thing (Jesus Christ) then we will be delivered from the failure and strife of this world. It is our choice that places us on the path of victory.
Let us, today, turn our hearts to God. Let us trust him, even though we see a world that calls us to turn from God and trust it instead. It is only when we trust the Lord that we will find the peace and comfort that is offered by our deliverer.
sjw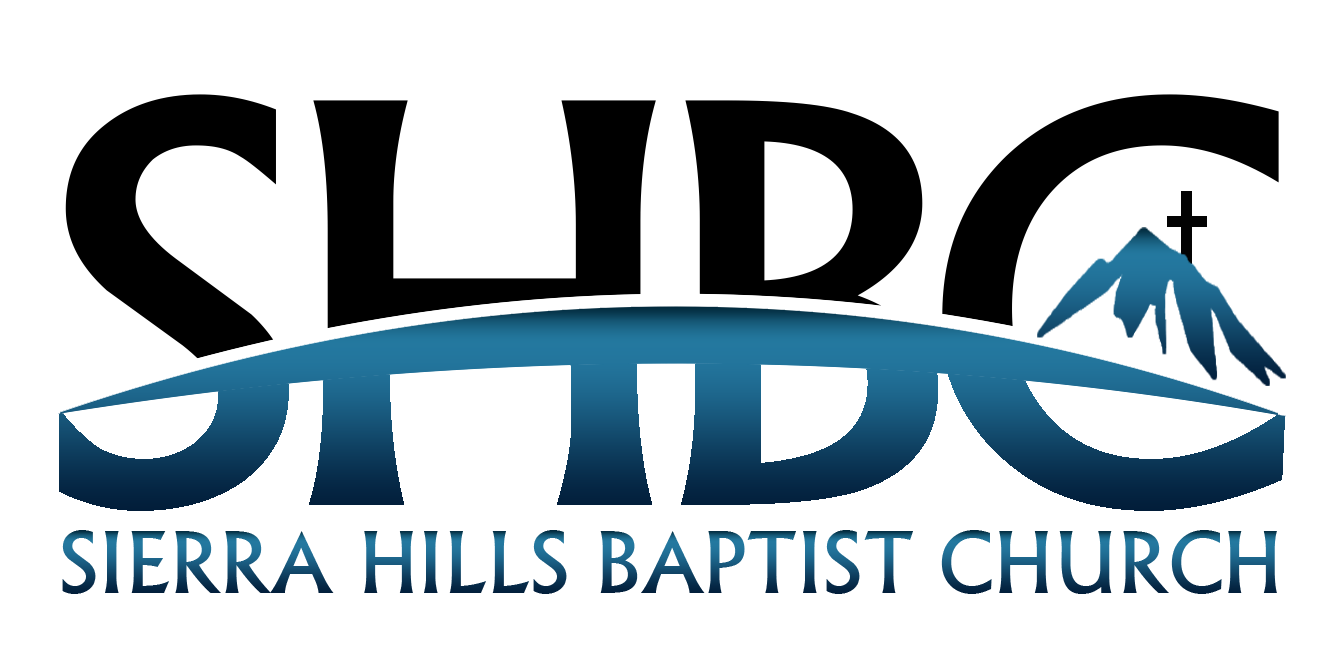 5-21-2020
What Tower do you Run to?
Proverbs 18:10
The name of the Lord is a strong tower: the righteous runneth into it, and is safe.
The medieval times were a very dangerous time. In order to keep the citizens safe there were great keeps and towers built to protect all that had need in time of trouble. The castles and towers were a source of strength and protection.
In our spiritual life we will face many struggles and trials. Just as in the days of the medieval days we need to run to a tower to find safety and strength. But where is it that we should run to?
To often we will run to the ways of the world. This seems like a strong defense but is soon found to be lacking of any true help. What seems to be the solution is only a straw tower or a castle made of cards.
Fortunately we do have a tower of strength and refuge. It is found in the Name of the Lord. It is he that we should call upon in times of struggle. His name will give us the protection that the world can only pretend to offer.
Let each of God's righteous servants run to the Lord to find the safety we need in this world. His protection will hold us, His strength will guard us, His walls will shield us. It is his protection that we should seek and rest in our hope.
sjw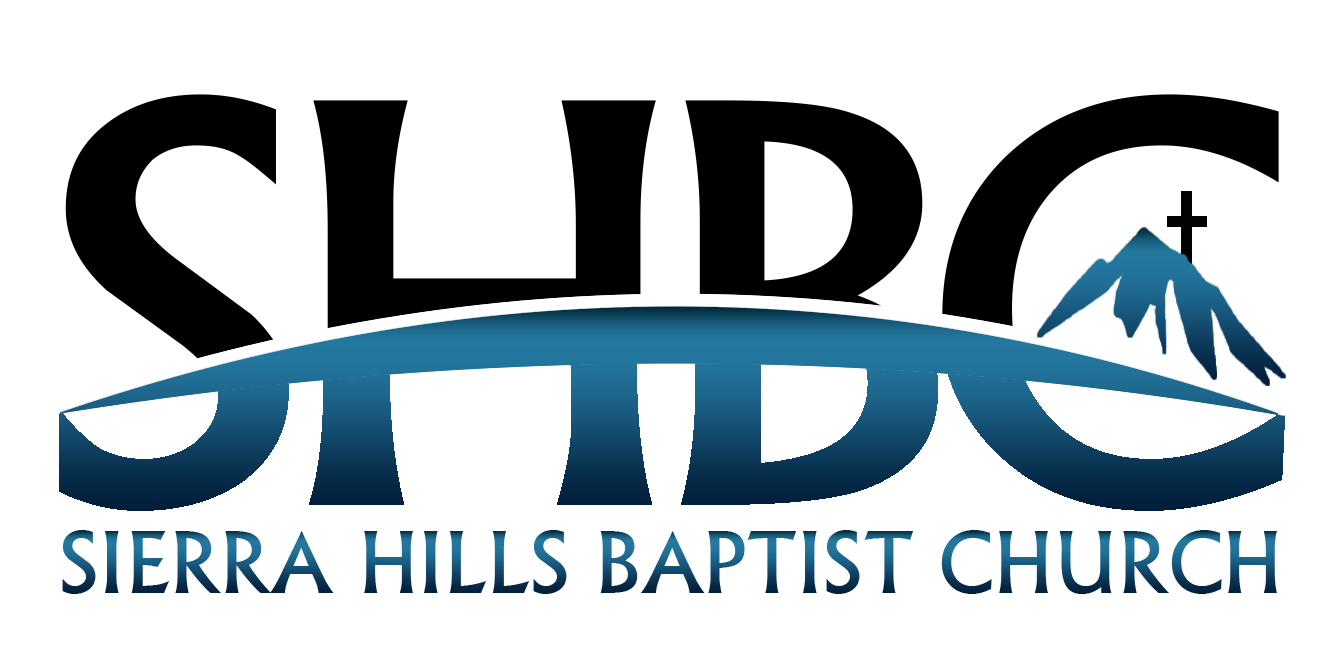 Music For Your Heart
Ephesians 5:19
19 Speaking to yourselves in psalms and hymns and spiritual songs, singing and making melody in your heart to the Lord;
Music is something that is a part of every area of our lives. We find it in our shows, movies, and entertainment. We find it in our activities such as banking, shopping, and eating. Music is a wondrous tool of communication that we add to nearly everything we do.
Music also has a way of controlling the mood we may be in. In 1 Samuel 16:23 we find one can calm a distressed and troubled spirit. We see Moses expressed his gratitude and love for God when he sang unto the Lord of the victory that was finally gained over Egypt. Music is used to share and open our hearts to God and those around us.
We also see that music can corrupt and be used in an ungodly way. Joshua, confused by the "Noise of war" was concerned for Israel. It was then that Moses revealed that it was not a battle but the music of sinful people that he heard. Exodus 32: 17-18
17. And when Joshua heard the noise of the people as they shouted, he said unto Moses, There is a noise of war in the camp.
18. And he said, It is not the voice of them that shout for mastery, neither is it the voice of them that cry for being overcome: but the noise of them that sing do I hear.
Sadly, our sinful and human nature can twist, turn, and corrupt anything that is good. Music is no different. With the same mouth we may sing God's praise, or we may be foul and vulgar. The Word of God tells us that these things should not happen.
James 3:10
10 Out of the same mouth proceedeth blessing and cursing. My brethren, these things ought not so to be.
Fanny Crosby was one of the greatest hymn writers. She wrote up to 9,000 hymns to direct or hearts to God. Though blind her music gave her all the sight she needed to see. Fanny once said, "It seemed intended by the blessed providence of God that I should be blind all my life, and I thank him for the dispensation. If perfect earthly sight were offered me tomorrow I would not accept it. I might not have sung hymns to the praise of God if I had been distracted by the beautiful and interesting things about me."
Crosby's music, which is still sung in churches all around the world, shows that Godly music can set our course and give us the attitude we need in our lives. Let us make sure that our music is not corrupt communication, not gives the sound of war, but is devoted to the praise and worship of God.
sjw.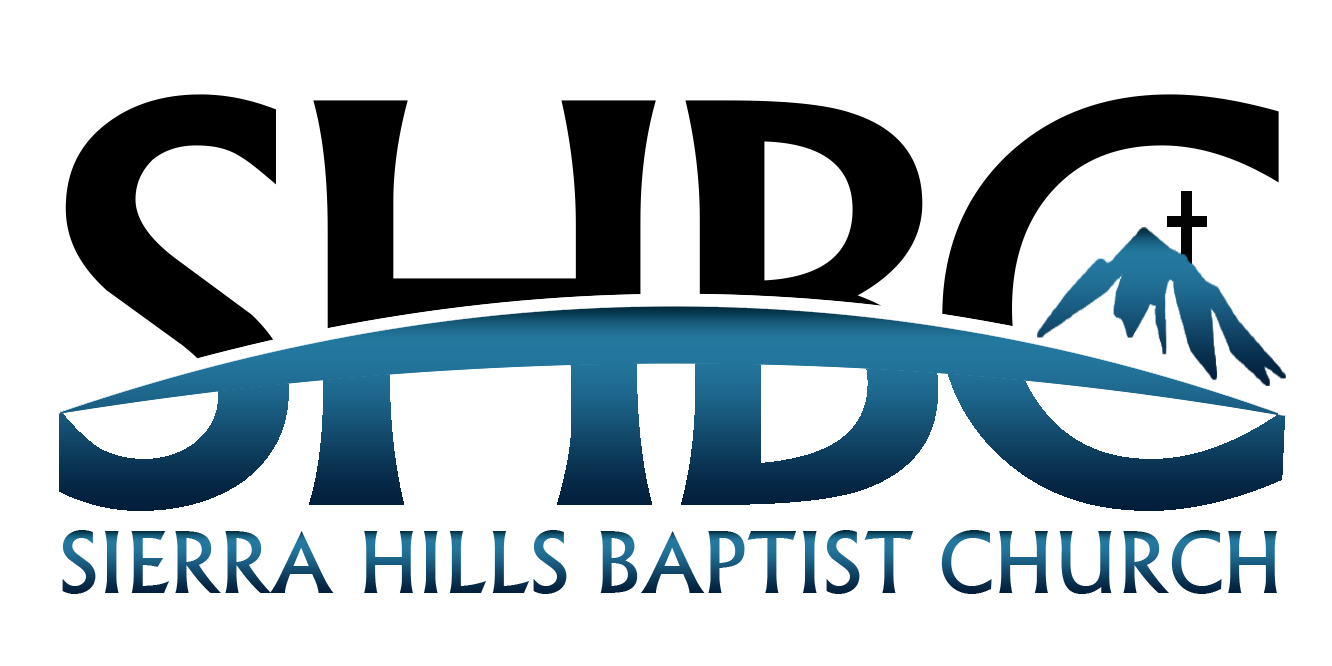 Save by Many or by Few
1 Samuel 14:66
And Jonathan said to the young man that bare his armour, Come, and let us go over unto the garrison of these uncircumcised: it may be that the Lord will work for us: for there is no restraint to the Lord to save by many or by few.
Sometimes we think that God is limited by the rules and imaginations of this world. We fail to realize that the Lord that created all that we see is the one that can, and does, do miracles in the creation that he has established.
Jonathan was one that did not limit his God. He chose to trust God and live out that trust in his life. Because of this, there was a great victory and God was lifted up.
His trust trust in God was in action and not just words. He did not just believe that God could do a miracle, he put his faith into action and stepped out. The miracles that happened were because he took steps of faith. God performed the miracle in Jonathan's life as he actively served the Lord.
Jonathan also did not limit God by his human limitations. Too often we think that the Lord can only use the most talented or the most popular. We think that the Lord must be in the large crowds and in the big movements. This is not the case. God can and does use the small, weak, and lowly to accomplish His will. Jonathan did not need the army. He trusted God to use him and his armour bearer...Jonathan knew that was enough.
Let us not live our lives only with the vision of the world. Let us, instead, live out our beliefs with action and faith. Our Actions will allow God to use us and direct us, and our Faith is where we gain the power to accomplish His task. It is then that God will work His miracle in you.
sjw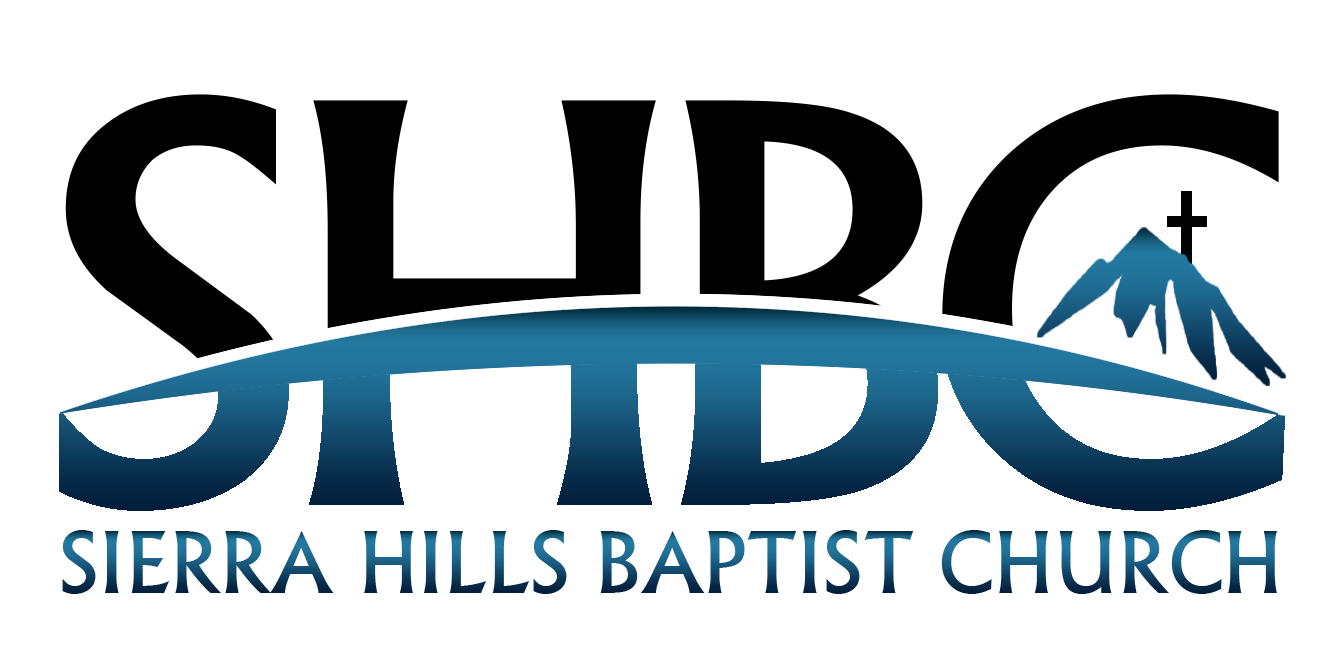 Multitude of Counselors
Proverbs 24:6
"For by wise counsel thou shalt make thy war: and in multitude of counsellors there is safety."
It is always wise to seek counsel when making decisions that will have a great impact on your life.
Just as a king would seek counsel from wise men before he would wage a war that would impact the lives of countless people and cost a tremendous amount in resources, we too should consider seeking wise counsel when we make major decisions.
We should first consider who it is that we are seeking our counsel from. The Influence of those we allow into our lives will set the direction of how we respond to problems and issues. Your Pastor, mentors, parents, and Godly counselors will help you to make correct decisions.
After Solomon's death his son, Rehoboam, listened to the wrong counselors. He listen instead to those that, in the end, caused him to go the wrong way. His decision caused a split in the kingdom and great hardships for many years to come.
1 Kings 12:8
"But he forsook the counsel of the old men, which they had given him, and consulted with the young men that were grown up with him, and which stood before him:"
Let us all consider the influences in our lives. And make sure that we find Godly counsel. It is one of the ways that we can take steps with confidence in the Lord.
Recently I had a meeting with over 70 pastors and lawyers on the matter of the church and the need to prepare for when we reopen. We all were seeking Godly counsel from Godly men.
In the meeting Dr. David Gibbs form the Christian Law Association, warned us that as churches, we must be prepared to conduct ourselves with the utmost care. He described people ready to start litigation on any church that does not follow the practices of the CDC.
Here some things that we can look forward to.
Being able to gather as a church and have the physical connection that we long for in a church setting.

Being able to serve the Lord in teaching and outreach again.

Being able to sing and worship corporately. (I miss the song service and singing with others.)

Opportunities for new ministries in the audio/video department.

Opportunities for special sing groups and a spread out choir performances.
Here are some things that we can expect to see that are different..
You will notice signage that will remind us of social distancing policies.

No handshaking

No hugging

Social spacing between families

Keeping children in central areas close to their core family units.

Stricter sanitation policies of auditorium, common areas, and bathrooms.

Abbreviated services.

Advisement that if you are sick to stay home

New Nursery standards and temp checks of those that enter the nursery.
As we see these changes let us be wise to heed the counsel of those Godly men that have given their time to help us navigate the uncharted waters of this new day.
Let us look to the future and desire to make sure our decisions are bathed in prayer and Godly counsel as we set our course in the days to come.
sjw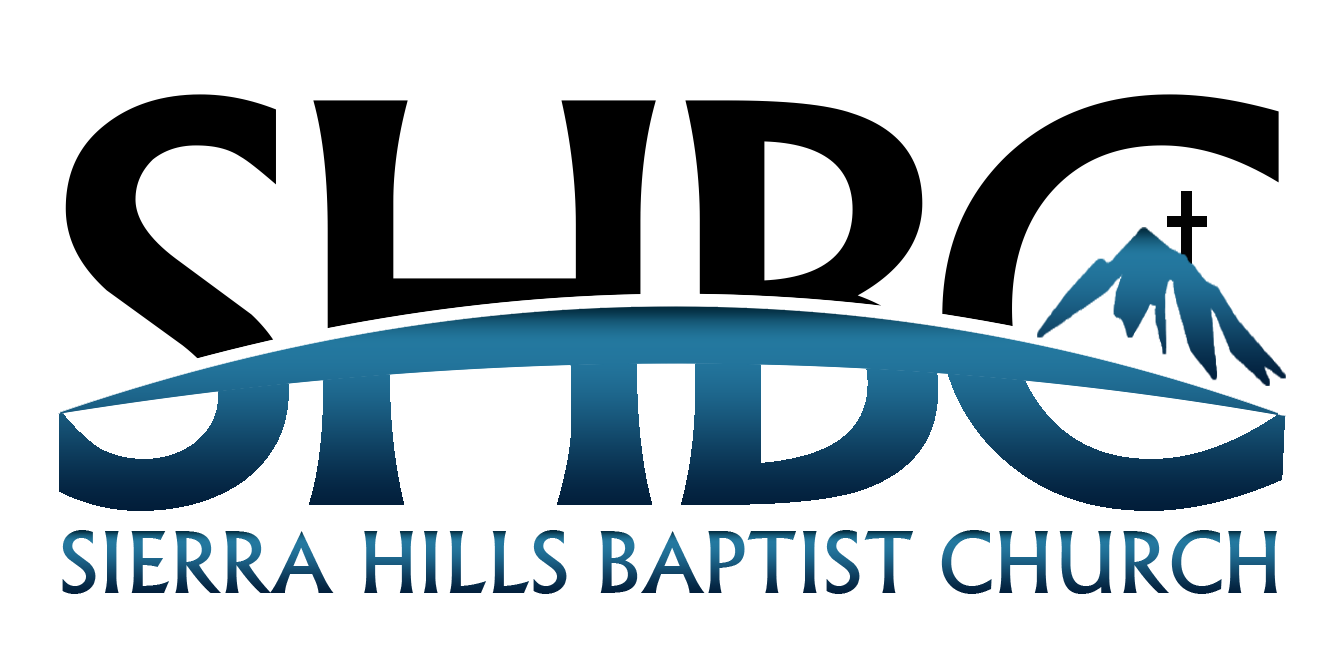 What an Opportunity!
4-17-2020
What a great opportunity to shine Christ! I know that for many the difficulty of the current pandemic has put a strain on our lives. Finances and restraints to what we desire to do are a course of normal conversation in today's society. I want to encourage you all. We are not without hope.
For some it will be the hope of Christ to forgive all the sins and failures. He is a ready and willing saviour.
1 John 1:9 - If we confess our sins, he is faithful and just to forgive us [our] sins, and to cleanse us from all unrighteousness.
For others there is the hope of the dear and present comforter. Christ did not just save us, but He has promised care and comfort for all that have placed their trust in Him. His care is for our spiritual and physical wellbeing and his comfort is to carry us in our darkest hours.
John 14: 16
And I will pray the Father, and he shall give you another Comforter, that he may abide with you for ever;
17 [Even] the Spirit of truth; whom the world cannot receive, because it seeth him not, neither knoweth him: but ye know him; for he dwelleth with you, and shall be in you.

Let us take advantage of the day that the Lord has given us. We may not be able to be in church as we would like, but let us all reach out through cards, letters, phone calls, and social media. Our impact, as we share Christ through these tools that God has given us, can have eternal value.
SJW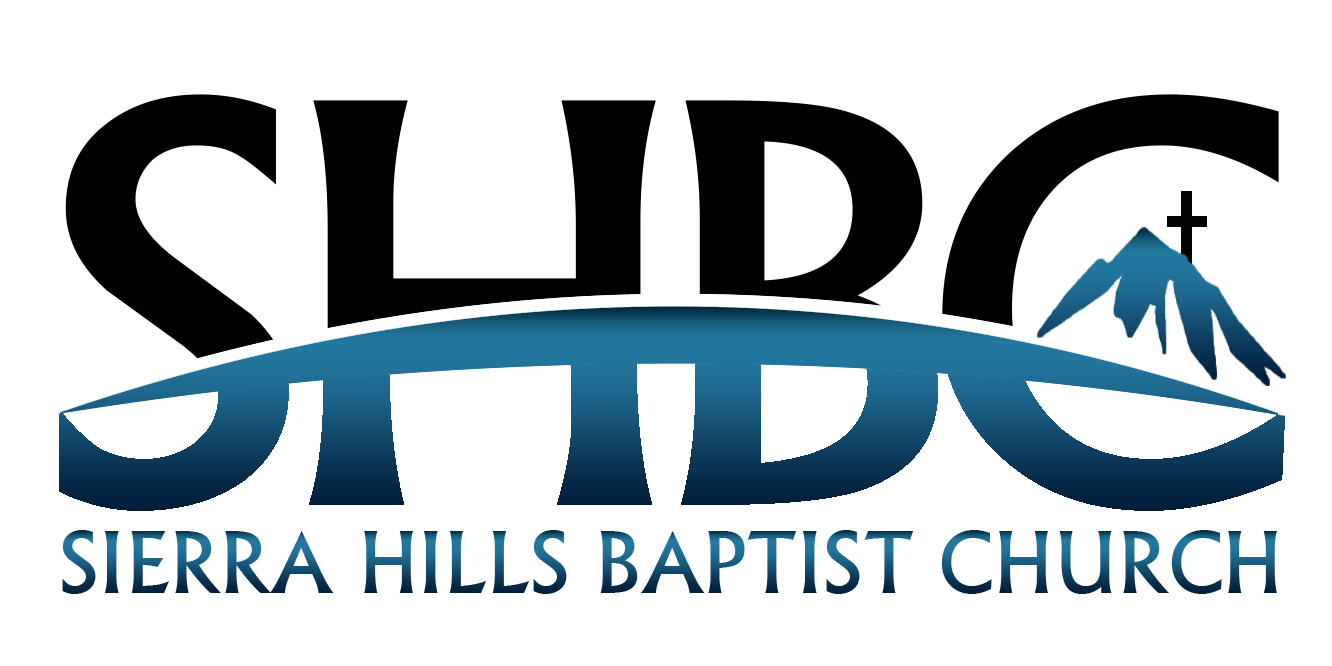 Consider Your Friends
Proverbs 4:23
23 Keep thy heart with all diligence; for out of it are the issues of life
In considering the heart we need to be careful of the things that we allow into it. It most important thing is to, "Keep thy heart". What we allow into the heart will affect the rest of the body.
When we consider the topic of "considering your friends" I think that there needs to be a clear articulation of what we are talking about. There are people in your life that will have an influence on you. They will often cause you to think a certain way or act in a certain way.
In our society today we have two very different and opposing ways of life.
There is the way of the world and there is the path of God and righteousness
You could call this God's economy and the world's economy. When we look at the two ways of thinking you will find them at opposite ends of the spectrum.
First will be last vs take care of me and mine "hoard and Store"

Seek ye first the kingdom of God vs" Have it your way. "

Live life for God vs "live life to the fullest"

Die to self vs if it feels right "just do it."
In regards to the relationships that each of us will have with one another there should be a stark difference between those that have placed their life in Jesus vs the system and conduct of the world.
2Co 5:20 KJV Now then we are ambassadors for Christ, as though God did beseech you by us: we pray you in Christ's stead, be ye reconciled to God..
One of the primary areas that we need is to have a focused heart for God. Our relationship with God is of the greatest importance. We cannot have our earthly relationships right if we do not have the main relationship correct
We need to Establish the greatest relationship through salvation
John 3:16
For God so loved the world, that he gave his only begotten Son, that whosoever believeth in him should not perish, but have everlasting life.
1 John 4:16 - And we have known and believed the love that God hath to us. God is love; and he that dwelleth in love dwelleth in God, and God in him
We also need to make God the greatest relationship. It is he that we should love over all others.
Matthew 22:37-38
37 Jesus said unto him, Thou shalt love the Lord thy God with all thy heart, and with all thy soul, and with all thy mind.
38 This is the first and great commandment
With Christ as the head of our lives and the main source of guidance in our relationships we can then develop true and godly relationships with those around us.
Psalms 37: 1-4
1 Fret not thyself because of evildoers, neither be thou envious against the workers of iniquity.
2 For they shall soon be cut down like the grass, and wither as the green herb.
3 Trust in the LORD, and do good; so shalt thou dwell in the land, and verily thou shalt be fed.
4 Delight thyself also in the LORD; and he shall give thee the desires of thine heart.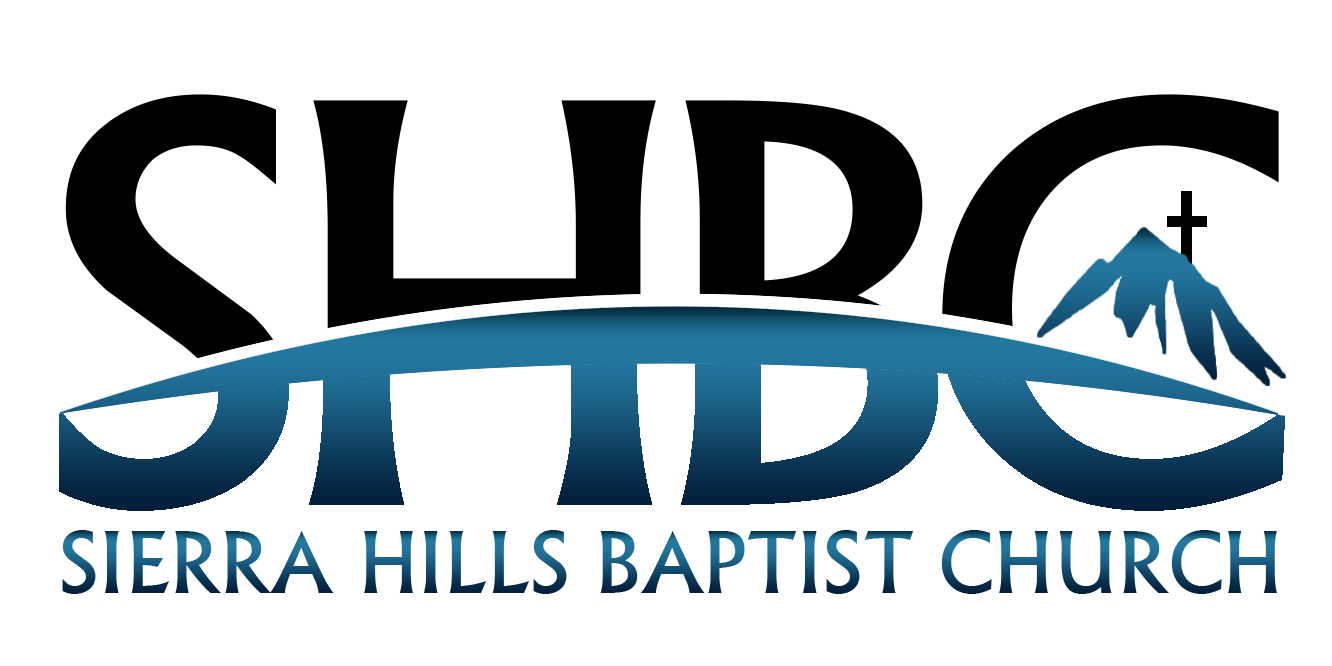 The Contrast of Darkness and Light
Psalms 4:1-8
4-7-20
In the scriptures we often find comparisons of light and dark...good and bad...Godly and unrighteousness. There is often a call to choose a side and take a stand.
Joshua 24:15
And if it seem evil unto you to serve the Lord, choose you this day whom ye will serve; whether the gods which your fathers served that were on the other side of the flood, or the gods of the Amorites, in whose land ye dwell: but as for me and my house, we will serve the Lord.
When we consider these stark comparisons between good and bad, we can look at it the same way that an artist looks at the use of darkness and light.
One article put it this way:
"For those of us who love visual drama in painting, an explosion of color against darkness creates an almost entrancing effect and draws in your eye. This contrast of light and dark is one of the powerful ways to bring attention to your focal point. The viewer's eye will follow this contrast, helping to draw his or her eye into your art in a similar way fireworks keep us looking up at the sky."
We see the psalmist in chapter 4 reveals two contrasting images. One of the world, and one of God.
4:2 O ye sons of men, how long will ye turn my glory into shame? how long will ye love vanity, and seek after leasing? Selah
There is a call for those that are living in the world to change to a Godly path… to allow the bright light of righteousness to shine and contrast the dark and unrighteousness of the world. To draw the eye to the "focal point" of Jesus Christ.
4:6 There be many that say, Who will shew us any good? Lord, lift thou up the light of thy countenance upon us.
God reveals his dissatisfaction in verse 2 when he calls on the world (sons of men) to stop living in vanity and selfishness.
4:2 O ye sons of men, how long will ye turn my glory into shame? how long will ye love vanity, and seek after leasing? Selah.
The darkness of selfish and prideful men is a dark contrast to the glory and righteousness of God. It draws the eye to the futility of the world and the foolishness of living for self.
In Contrast we see that God is glorified when one lives a life of righteousness. Just as a painting, with darkness will have light to draw the eye, we too are to contrast the darkness of this world to reveal the beauty and glory of God found in our lives.
Let us determine to be a people who shine Christ. We do this in our righteous actions and attitudes. Let us make sure our lives will draw all onlookers to the Saviour.
Sjw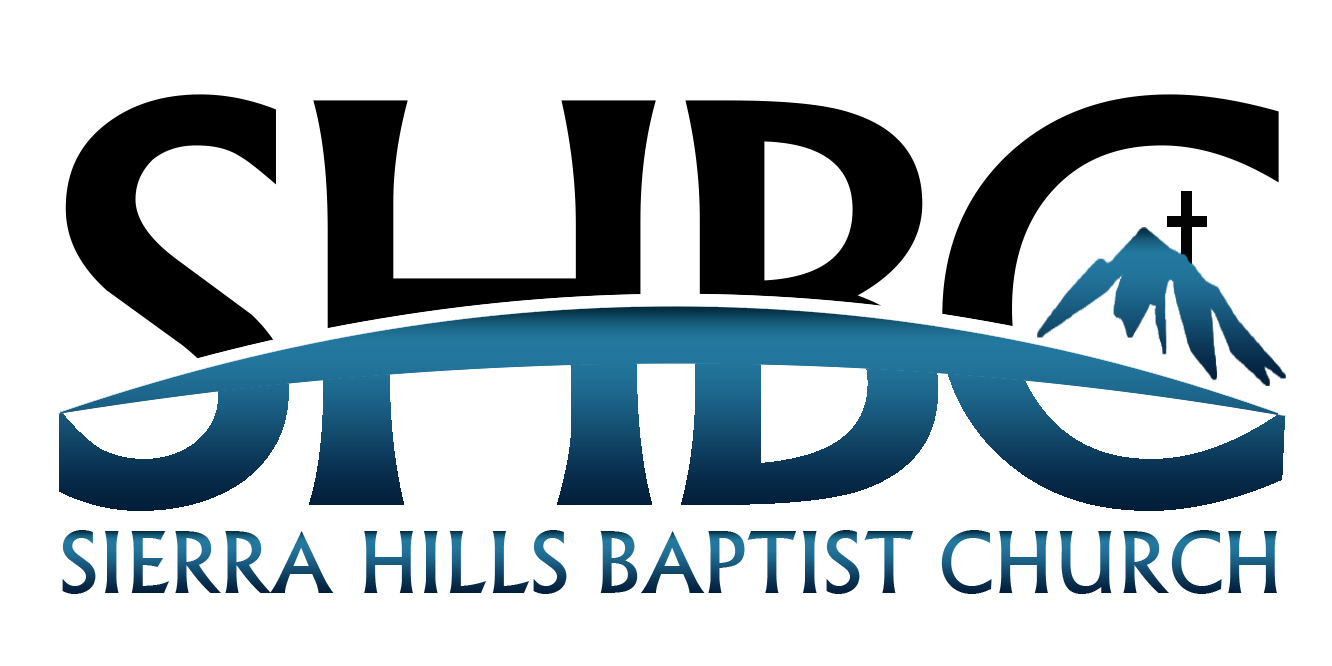 Considering Thy Heavens
Psalms 8:3-4
4-3-20
Psalms 8:3-4
3. When I consider thy heavens, the work of thy fingers, the moon and the stars, which thou hast ordained;
4. What is man, that thou art mindful of him? and the son of man, that thou visitest him?
Today let us consider the heavens; our galaxy, the sun, and the moon! The Creation Research Institute says "A telescope reveals that this band (our galaxy) is the combined light of over one hundred billion distant stars. Each of those stars is a "sun" much like ours. Each releases more energy in a billionth of a second than a major city on Earth could use in an entire year. And that is just our galaxy. We now estimate that there are over one hundred billion galaxies in the visible universe."
When we look to the night sky it is amazing what we see. We see a creation that illustrates the mighty power of God. In today's chaotic and "upside-down" life it is easy for us to forget that there is something greater than our present circumstances. As we look to the sky we can see some wondrous truths.
We see a close and intimate God. There is great comfort found in that truth. He spoke this universe into existence. In this passage, His fingers were creating His precious masterpiece.
Genesis 1:1 In the beginning God created the heaven and the earth.
God has a personal and close interest in His creation and in our lives. We can look to the heavens and see the wondrous and personal relationship with us.
We also see His creation was ordained by God. We are not some cosmic accident that somehow evolved. Instead, our text teaches us that God ordained it. In every stage of creation, God purposely created all that we see (including mankind) and at each stage, he said it was good!
Genesis 1:31 And God saw every thing that he had made, and, behold, it was very good. And the evening and the morning were the sixth day.
There is also great comfort found in God's creation. when we see the night sky it reminds us how great God is and how small we are. In the great hymn, "How Great Thou Art" it expresses this truth.
"O Lord my God,
When I in awesome wonder
Consider all
The works Thy Hand hath made,
I see the stars,
I hear the mighty thunder,
Thy pow'r throughout
The universe displayed"
Clearly, God is mighty and powerful. If we will humble ourselves and let God be the ruler of our life then we will have the comfort and peace that we need in our lives. We must trust Jesus, His Son, for salvation, we need to rest in Him in our struggles, and we are to be humble in the relationship that we have toward God.
Today, let each of us look to the heavens. It is there, in God's creation, that we will find the comfort, peace, assurance we need to navigate this world's problems.
SJW
https://www.icr.org/creation-galaxy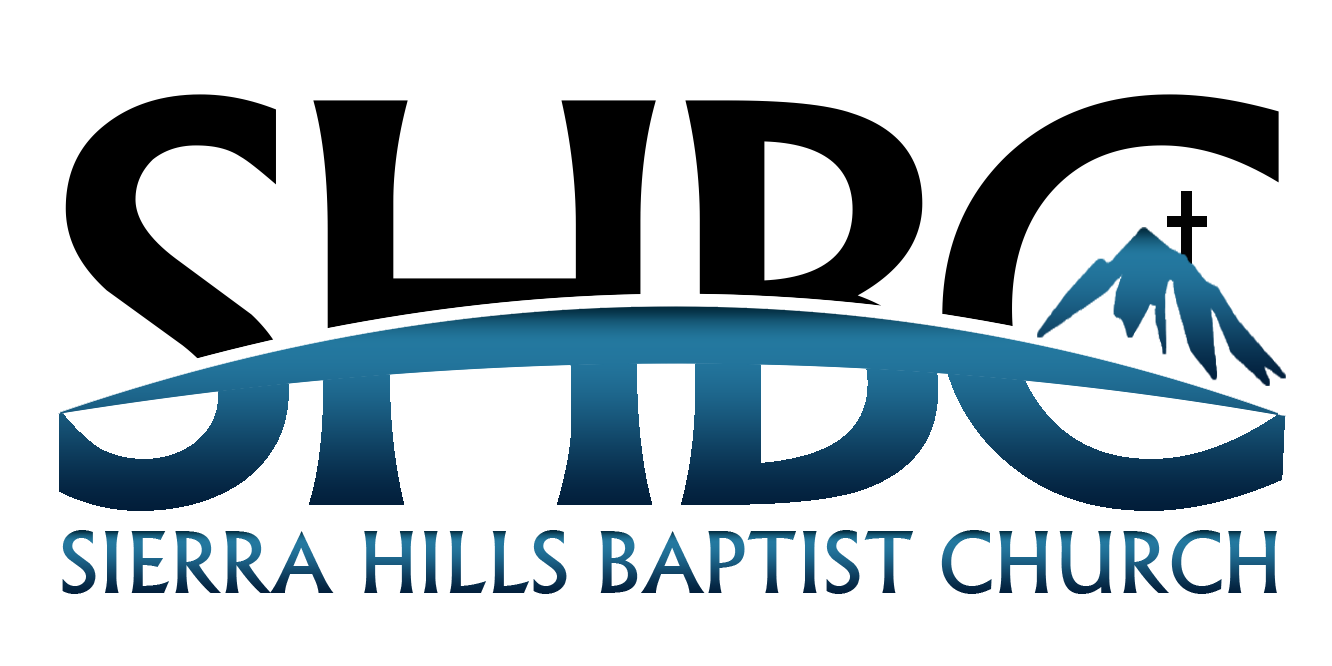 Blessings found Just
Under the Surface
Psalms 1:1-3
3-31-2020
Eric Lawes set off for a field in a Hoxne village, in Suffolk Britain on November 16, 1992 With his metal detector, meaning to find a hammerhead lost on the farmland.
What he found in that field was the greatest cache of Roman gold coins, spoons, trinkets, and jewelry in Britain.
By the time everything had been unearthed from the field, the archaeologists had found nearly 60 pounds of gold and silver objects, including 15,234 Roman coins, dozens of silver spoons and 200 gold objects!
Lawes received £1.75 million, which he split with the owner of the field. He also found the hammerhead he was looking for.
In Psalm 1 we see a person gains blessings when he focuses his life on, "The Law of the Lord." When we get into the Bible we find the greatest treasure one could ask for.
Proverbs 2:1-4
1 My son, if thou wilt receive my words, and hide my commandments with thee;
2 So that thou incline thine ear unto wisdom, and apply thine heart to understanding;
3 Yea, if thou criest after knowledge, and liftest up thy voice for understanding; note
4 If thou seekest her as silver, and searchest for her as for hid treasures;
5 Then shalt thou understand the fear of the LORD, and find the knowledge of God
The Bible is also a source of stability. As we read the Word of God our roots will dig deep in the bedrock and create a foundation that will hold us in good days and in bad.
Isaiah 28:16
16. Therefore thus saith the Lord GOD, Behold, I lay in Zion for a foundation a stone, a tried stone, a precious corner [stone], a sure foundation: he that believeth shall not make haste
The Bible is also refreshing to the one that drinks in its truths and knowledge. In Psalms 1 we see those that drink from the waters of the Word will be delighted at its taste.
Just as the woman at the well drank and never thirsted again we too can be refreshed with its truths.
John 4:14
14. But whosoever drinketh of the water that I shall give him shall never thirst; but the water that I shall give him shall be in him a well of water springing up into everlasting life.
In the end, when we center our life on the Word of God, we will find fruit and bountiful blessings. We will produce the wonderful fruit of righteousness. For those that partake in the Word of God, you will find a fulfilled and satisfied life.
Just like Eric Lawes, we often go out to the "field" of God's Word looking for a little "hammerhead". Let us not miss all the treasure that is waiting for us, just under the surface, if we would just dig a little.
SJW
*https://www.smithsonianmag.com/history/search-lost-hammer-led-largest-cache-roman-treasure-ever-found-britain-180967263/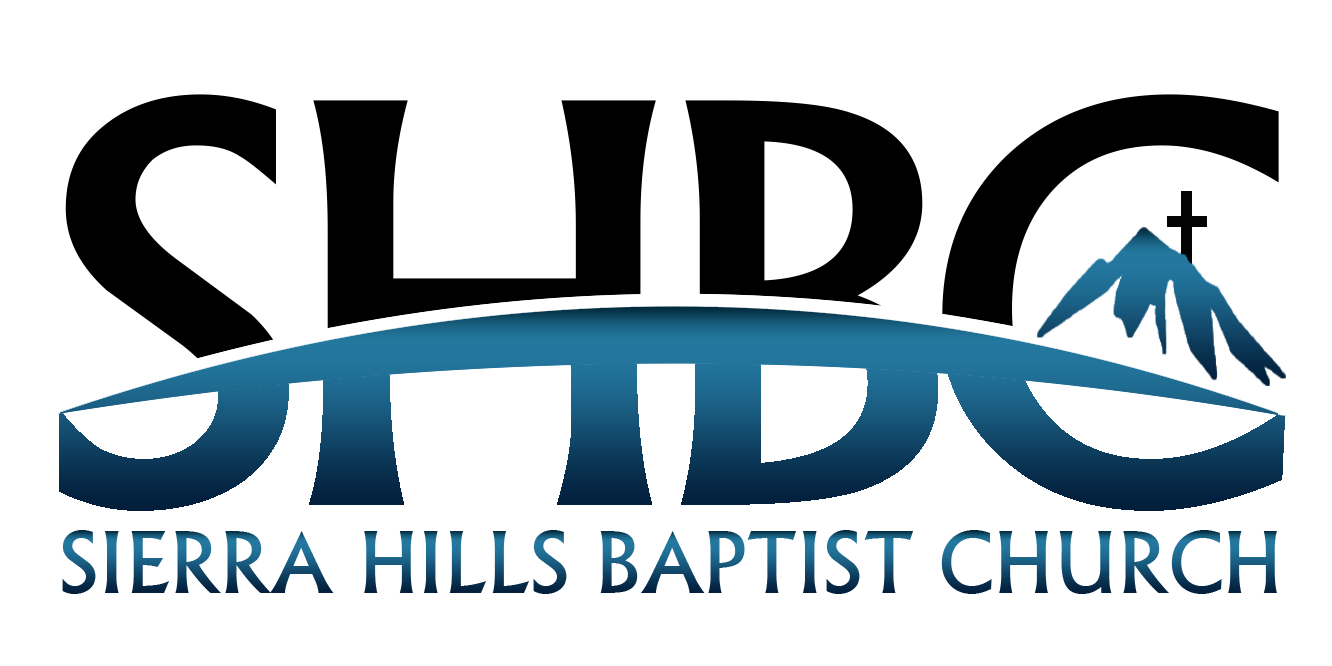 Taking Advantage of Today
Proverbs 27:1
3-27-20
How often do we make plans for the future? Recently a family from Texas had made plans to go to Disneyland. The Airline tickets were purchased, the Park admission was paid for, and the family had firmed up on all the details of the trip. All the planning was canceled when the Theme park did the unthinkable, closing due to the Coronavirus pandemic.
Many times we will make plans for future events. Although there is wisdom in looking forward and setting goals, we must never place our security in those plans.
The term Boast is the phrase that we need to focus on. This term means to brag, to make a show, to celebrate. It is the error that many make in planning for the future. It is the very thing that will bring a person to despair and ruin as we make our plans for the future.
When we consider the future we should first understand our limitations. There is only one that knows all and sees the end of a matter. The Word of God describes God in this way;
Psalms 147:5 - Great is our Lord, and of great power: his understanding is infinite.
It is only God that knows the future and the end of the matter. It is not wrong to make plans, as long as we do not trust in them. Instead of trusting in our plans, we should trust in God and allow Him to lead us as we set plans for the future.
We also need to have care that we do not boast of the plans that we make. When we boast on the plans it removes God from the equation. We no longer acknowledge Him, or give Him the credit that He deserves. It strips away his sovereign reign in our lives and places us on the throne of our lives.
The family in Texas had made plans, but when those plans were disrupted they did not fall into disappointment and despair. Instead they adjusted their plans and had a "hometown" Disney experience right in their own front yard.
May we always give God the ability to change our plans. When our plans do not turn out, Let us rest in God's care and seek the path that He would have for us.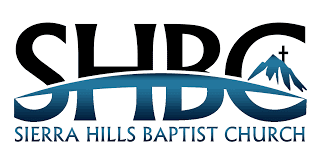 Finding Strengthening in the Word
2 Timothy 2:15-19
3-24-29
Every day is an opportunity to grow and develop in the Lord. Yet growth and strengthening is not an immediate process; it is something that must be developed over an extended length of time. Developing growth and strength requires dedication and determination. It is only when we put ourselves to the task that we find that we will "bulk-up".
Years ago my Dad told me of a rancher that went out to tend to the cattle. One morning he found a young calf that was born the night before. This little calf was struggling so the rancher picked him up and carried him to the barn. The next morning he came out and found the calf in the field so He picked it up and carried it to the barn. Every morning He would do the same thing. Rain or shine, he would pick up the calf and carry it back to the barn.
One day a friend came over to visit the rancher. He could not believe his eyes when the rancher went out into the pasture and picked up the full grown cow and carried her back to the barn. "How is it that you can lift the cow so easily", asked the friend. The rancher simply said, "If you lift a calf every day, then when it is fully grown you will be able to lift the cow!"
Though this is probably not a true story, we can apply it's lesson to our own spiritual walk. We will never be strong in an instant. We will be strengthened only when we "lift up" the Word of God daily, by reading and studying our Bibles. We must do it, day in... and day out, without fail. That is when we will find that we are strengthened and ready for God's uses.
Psalms 1:2 - But his delight [is] in the law of the LORD; and in his law doth he meditate day and night.
The passage tells us to study, or exert oneself in the word of God. The Bible is never to be read casually. Let us give diligence to the Word of God as we would when we lift weights or train for a marathon. Let us employ ourselves in the Word so we may be stronger in the Lord.
We are also supposed to rightly divide, or disect the word of God. We must dig deep, and "divide" by extracting what we truly need.
Hebrews 4:12 - For the word of God is quick, and powerful, and sharper than any twoedged sword, piercing even to the dividing asunder of soul and spirit, and of the joints and marrow, and is a discerner of the thoughts and intents of the heart.
If we are ever to be strong in the Lord we must establish a steady and consistent Bible regiment. Just as the rancher was strengthened by his daily lifting we too will be truly strengthened as we "lift" the Word of God.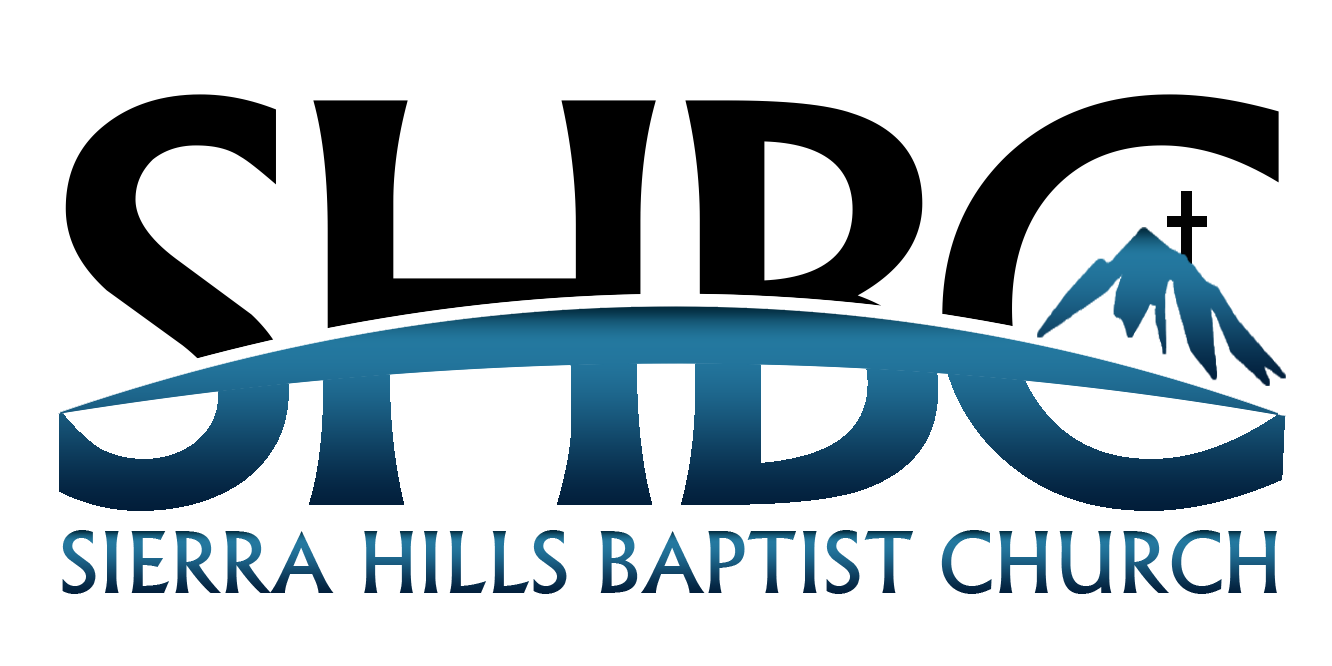 3-21-20
I am praying for each one of our members and friends of Sierra Hills Baptist Church.
Right now I am at church, preparing for tomorrow. I am filled with the knowledge of how special you all are. I miss all of my family. I look forward to our next Choir practice, I can't wait for our next youth event, I long to see each of you. Tomorrow I will be posting my message on Facebook (Lord willing). I will see some of you tomorrow, but for many, I will not see you in person. I look forward to the Lord bringing us together again soon.
Let us all keep our hearts longing for the fellowship and joy that is being a part of the church. The Word of God, fellowship, and prayer support that comes from your church, can not be understated. What a Joy it is to be a part of Sierra Hills Baptist.
As always, please let me know if I can help you. It is an honor to be your pastor and friend.
In Him
Pastor Wass